Inspired by the Texas Hill Country but with Mid-Century Modern and Scandinavian touches, this home sits on 2 acres but stands out among its neighbors as the home design of Pinterest dreams. Built in 2021, List Price $819,000.00 and 3,561 square feet. This beautiful home could be where you and your family start your life in the countryside with your own slice of Paradise.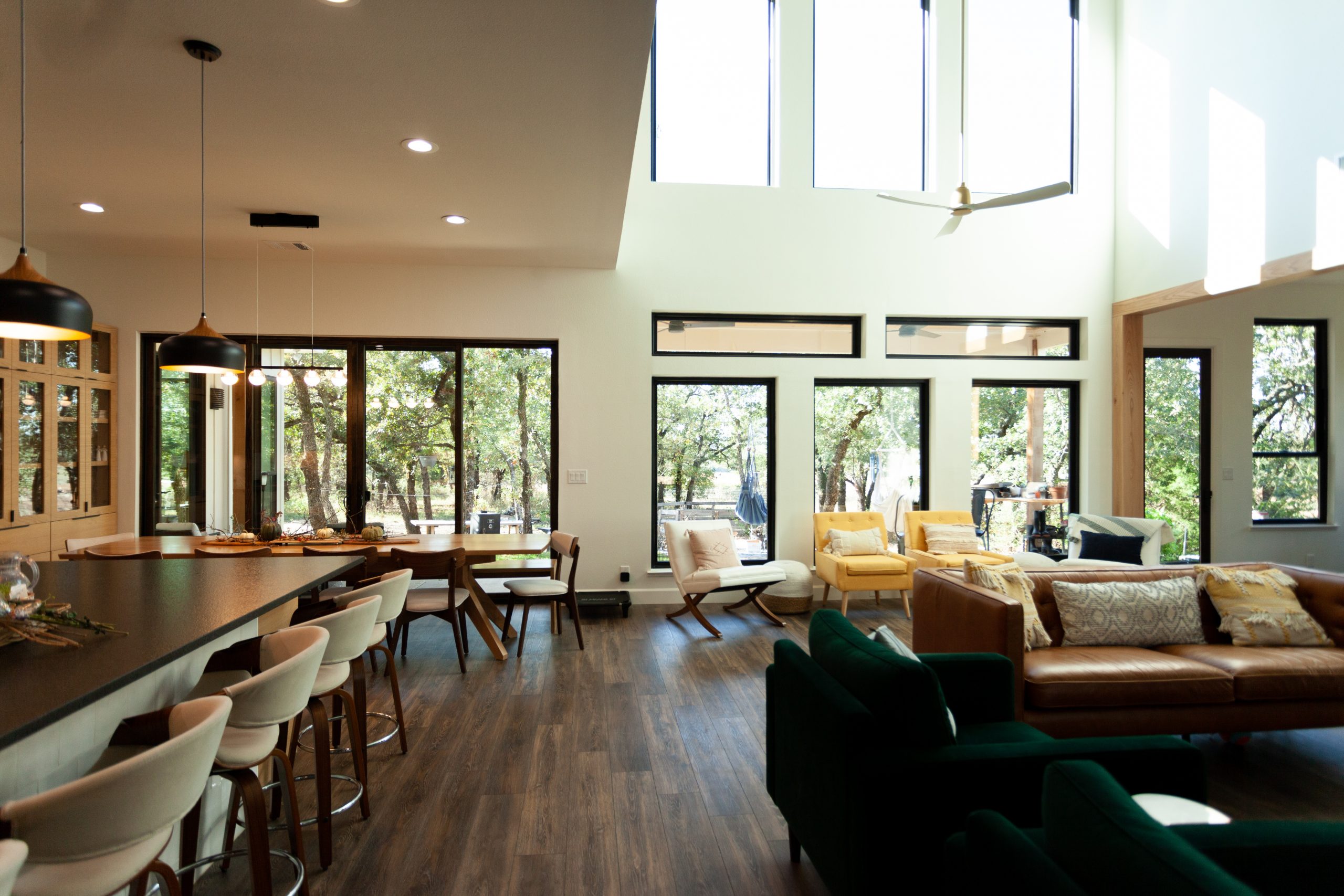 Details
2 acres
Fence – back and sides are with goat fence to keep hogs out and open at the front
Heavily post oak treed lot
10 acres behind (first rights of refusal) price can be confirmed
Spectacular view at the front and back of the property
Neighboring property is an 180 acres exotic game ranch with water buffalo, red stag, zebras, ostrich, and more
3 bedrooms (oversized with large walk in closets)
3.5 bathrooms
Office
Upstairs secondary utility room for kids
Upstairs balcony overlooking living room was designed for a library bookshelves to line the walls
Upstairs library has a full second story wall of windows overlooking the countryside for the reader
Downstairs game/family room
Oversized Living room and Kitchen
Pantry room (10×10) we call it the food library
Laundry approximately 10×10 with counter top and sink plumbing available under counter
Master Bedroom includes extended living space for couch and chairs
Oversized master closet with 9 person storm/safe room inside
25' x 10' back porch with ceiling plugs for future heaters and rope lighting on switches
Taxes $7500.00 annually based on $565,00.00 TAX appraisal
Utilities
Well water 200ft deep very clean Trinity River Aquafer
Burn barrels for trash (trash services available)
Sewer – aerobic septic system
Electric Bill averages $200-$250 as of this July bill
Propane – 250 gallon buried tank (aprox. $275 -$300) to fill at 2.5 times per year
340amp double service. Half services house and the second disconnect breaker box services future shop.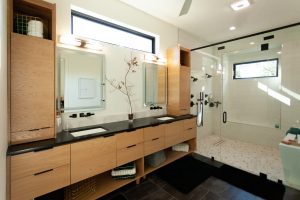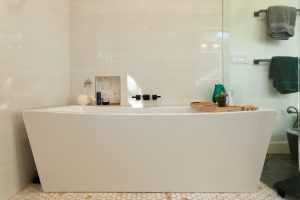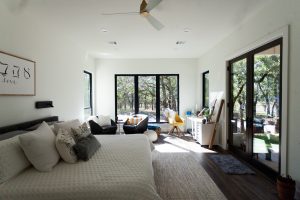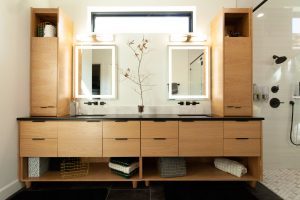 Efficiencies & Equipment
Full open cell foam encapsulated walls and rafters
HVAC – (2) 16seer heat pumps Carrier Brand one Cooled
Thermostad for master suite and one for the main area
Second unit for the upstairs
Rinnai whole house propane tankless water heater
Whole house self cleaning salt water softener system
48" Gas range and hood with electric double ovens
Icemaker
Beverage fridge
Double drawer dishwasher
Full Service Bidet toilets in every bathroom (no toilet paper crisis here)
LED lighting throughout
Switched soffit plugs for Christmas lighting
Remote soft lights front of house
Zip wall construction sheathing
Post-tension slab with approximately 70 concrete piers (engineered)
Radiant barrier roof decking (redundant to foam)
Lifetime Timberline Charcoal shingles with synthetic underlayment
Standing seam metal on back porch
Garage prewire and switched for future landscaping lighting front of property
Garage prewire for welder/compressors
Garage work bench with lighting and ceiling fan
Garage sink
Garage is fully foam insulated with insulated door
Garage has multiple plug outlets on every wall
Windows are black vinyl Anderson 100 series
Back doors are high end Marvin metal clad exterior with stain wood interior
Front door is a 42"x8' custom steel door Built by Entrada
Well Pump is encased in 2" Owens foam, foam sealed and freeze proof (learned a lot from snowmageddon 2021)
Water system includes a maniblock system that controls every fixture in the house independently. Water hose bibs are on a separate manifold (unfiltered water)
Hot Tub/Pool 220 circuit prewire junction located at the far end of the porch for future hot tub and pool
Attic pull down stair aluminum and insulated

Extras
Raised bed garden
Custom built chicken coop with 10 chicken (laying 8-9 eggs per day)
turkeys be available
About a 1/4 acre of road base covered parking
Drystack Chopped Hackett in the blue brown stone retainer walls
10' custom white oak table goes with the house
Internet rack system with Unify hot spot discs hardwired throughout the house for optimal internet function. WISEISP service provider. Fiber is available with same company.
About 2 cords of firewood stays
Home built picnic table/bench stays 8' long
Touch light/mirrors in master bath
Bluetooth exhaust vents in every full bathroom
Future doggie run planned outside master bath door to garage.
Some living room furniture items are available as optional add-ons as well as the counter depth fridge inside and the commercial fridge in the garage and the washer/dryers unit upstairs.