Grey & White… here to stay?
Grey and neutrals are going to be a hot topic for a while. We estimate another 5 or 6 years before color makes its big entrance again. But if this isn't your favorite vibe, don't freak out! What we love about the neutrals movement is how transitional it is for what comes next. Think about it, when was the last time you walked into a home built in the 60's with no updates and preferred the burnt orange carpet, avocado green kitchen cabinets, and brass hardware to one with a fresh coat of white paint and grey tile floors? The beauty of this current trend is it positions home owners for a faster sale and home buyers get a clean slate to add the texture and style they love.
What makes neutrals so appealing is how clean, bright, and new everything feels. Natural sunlight bounces off of white walls more vibrantly and creating a minimalistic space helps us take deeper breaths, relax, and think clearly. All of that is to say, we LOVE the character that color brings! If you're like us, maybe you prefer a balance between the two. So, how do you make the most of the current monochromatic phase and make your space your own?
Make it Your Own
1.) Use the canvas. As mentioned before, grey, white and neutral tones are a great canvas to start with. Build on that foundation with styles and pieces you love to bring out the character of your home. Adding a navy accent wall and a bright furniture piece are hardly breaking the rules and will leave your home in tact for the next time you want to sell. We recently finished a stunning bathroom where the owner used a lot of white but threw in a few splashes of sea foam and aqua to bring the space to life. It turned out incredible!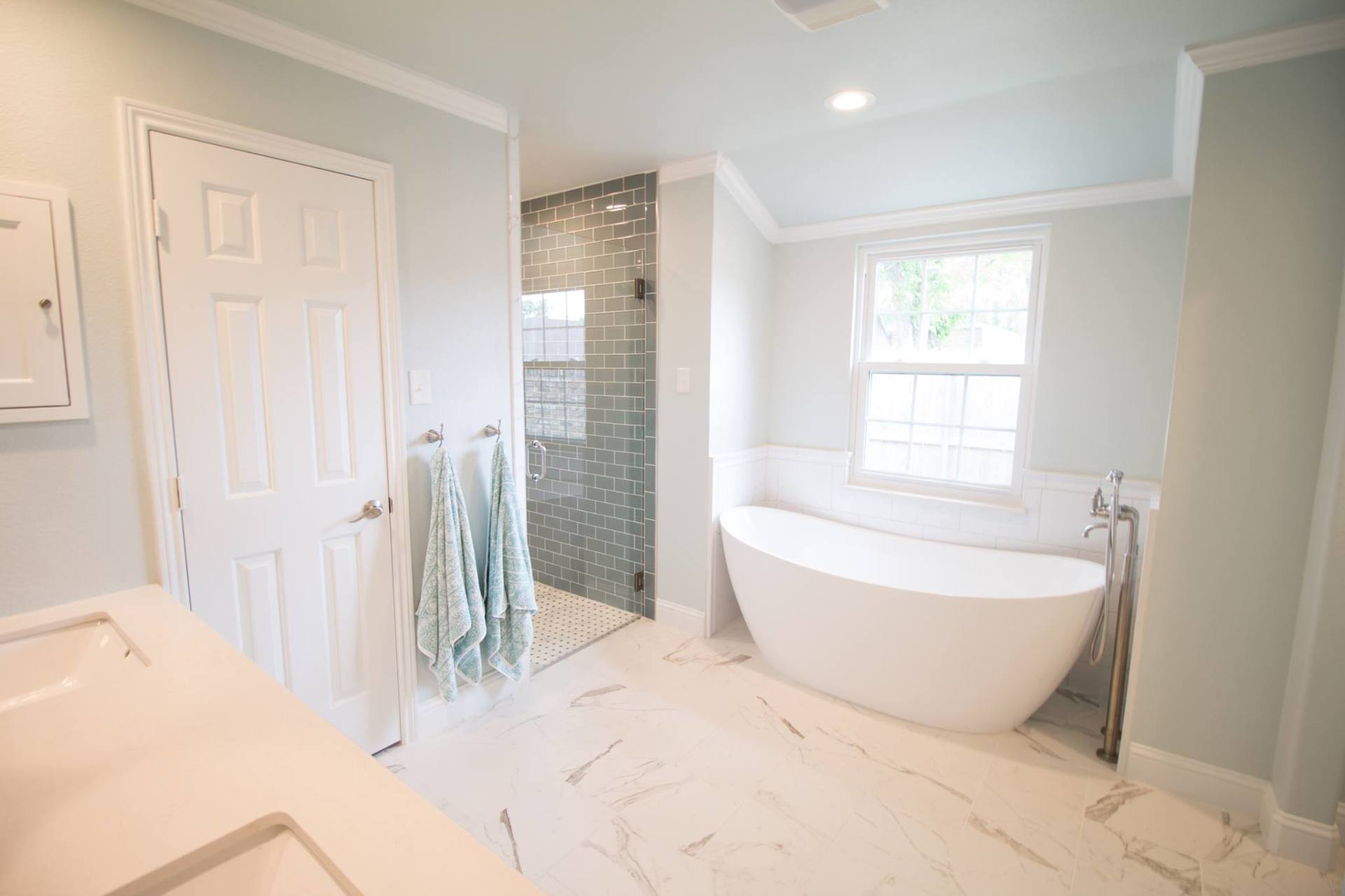 2.) Become a trend setter. We've caught wind of trends on the rise such as stylish wall paper, emerald cabinets, and mosaic backsplash with pops of color. It may be a few years before you see these features spread like wild fire, but you may as well jump ahead in line and consider yourself a trend setter!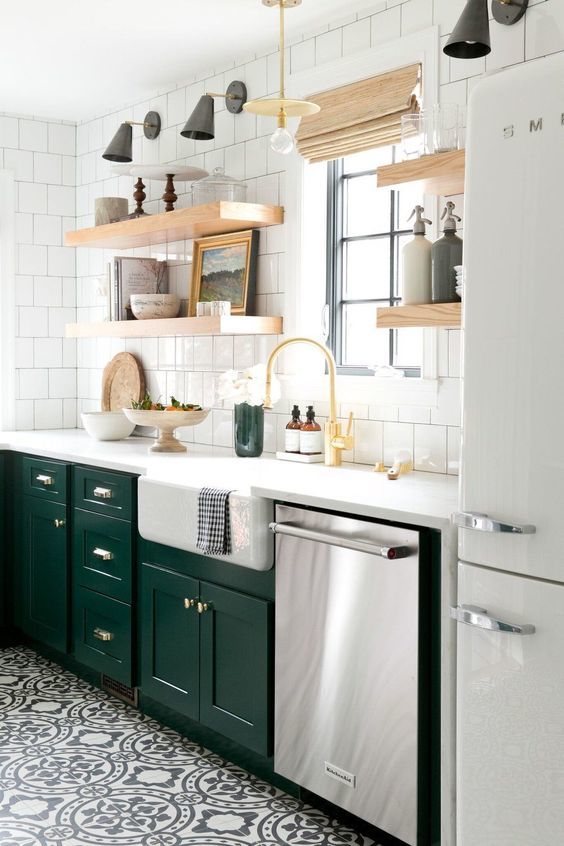 Picture retrieved from Pinterest
3.) Break the rules. If you're planning to stay in your home for a while, forget what's trending and dream a little! There are a number of ways you can warm up your space and make it unique. Don't be afraid to think outside the box. Consider this recent bathroom remodel inspired by a mountain oasis design. How much more out of the ordinary can you get?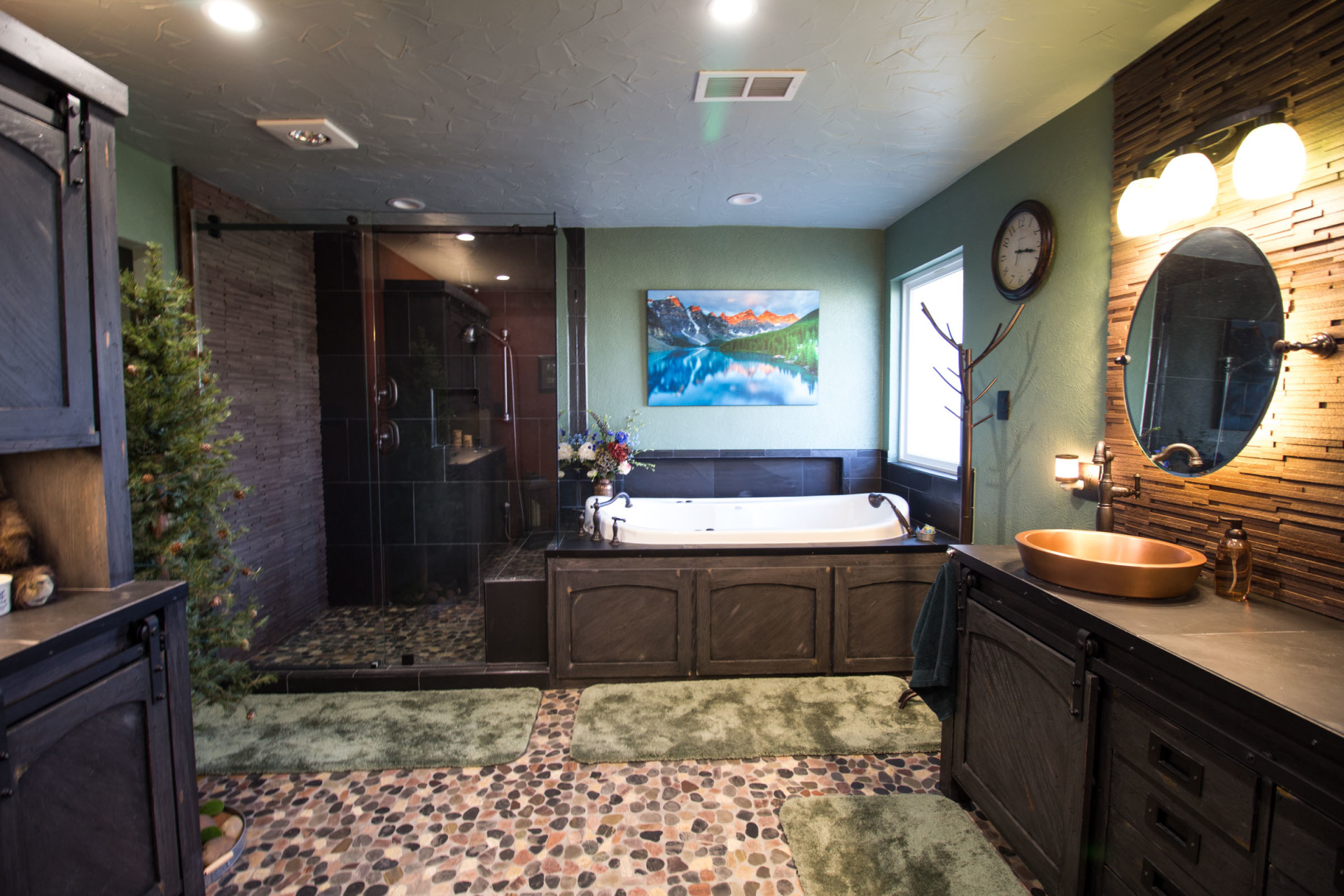 At the end of the day, you get to decide what to do with your space. Home value for selling purposes is obviously something to take into consideration, but there's hardly anything that can't be undone or painted over by the next person. You have permission to love your space and make it a place where you, your family, and your friends feel cozy and at home. Want someone who can walk you through your options? Give us a call. We're all about making your dream home a reality.
Bailey Jarrell
3/26/18