Keller, TX
Exterior (Before)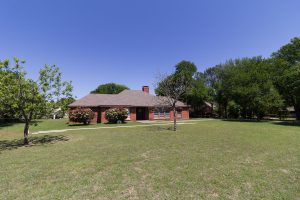 If you've ever gotten a call from someone saying they have a whole house to remodel, you'll understand the excitement we were feeling when we heard about this house in Keller. When we arrived and saw the house and the plans, we knew this was going to be one of the most spectacular before and afters we would have the pleasure of producing.
Kitchen (Before)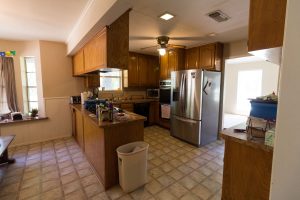 Built in the early 1980s, obviously there was a full masonry fireplace, a DIY enclosed back patio with what we laughingly referred to as the "Circus Floor" (See photo), and the tiniest master bathroom we had seen in a while. The vision of this family was that this home would become their place to host friends and loved ones for years to come, where they would see their kids graduate from college, get married, and bring home grandchildren and great-grandchildren for generations.
Master Bathroom (Before)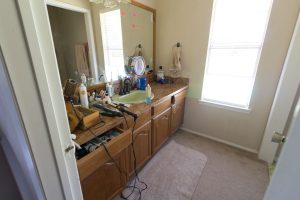 "Circus Floor"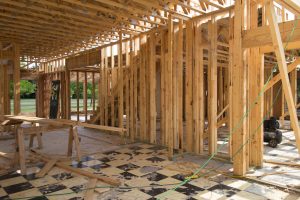 With a couple of acres at their disposal, this home remodel would include tearing off the roof, adding a whole second story, moving the location of the utility room, the kitchen, and reworking the layout of the main living spaces, as well as creating a new master suite. Since we would be tearing down the existing garage as well, the family would build a detached garage for the husband to house his future helicopter projects.
Second Story Framing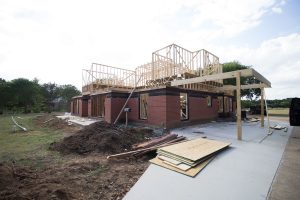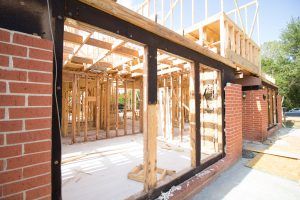 Living/Kitchen Demo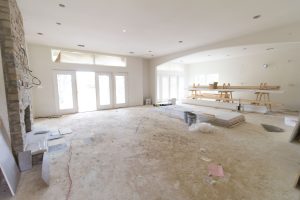 They wanted a classic and timeless feeling knowing they would spend years in this house, so they created an open floor plan with Bohannon Design Team where entertaining and family gatherings would happen in the heart of the home. We started the project and moved through the demolition and framing stages. During this time, the homeowners and I (Bethany) walked through the shopping sheet and picked the finishes for the house.
Exterior (After)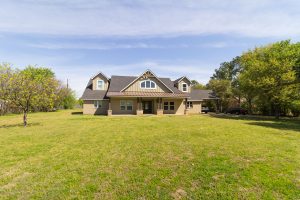 One of the first elements the homeowner fell in love with was the island countertop. Fantasy Brown granite with a leathered finish is the centerpiece of the island, complemented by a concrete gray quartz countertop along the back wall. In the master bathroom, quite a bit of time and attention was given to the structure and design of this fully-enclosed steam shower, custom cabinetry, and a pedestal tub. The house evolved during the months of construction, moving through various styles and interior design ideas.
Kitchen & Living (After)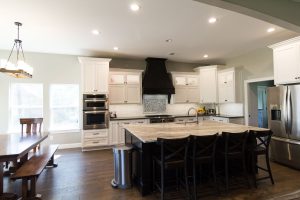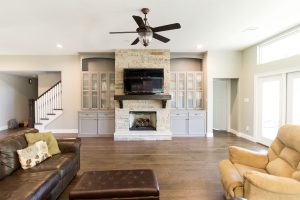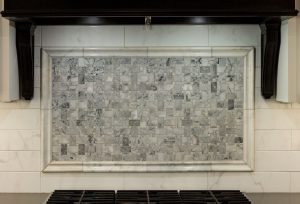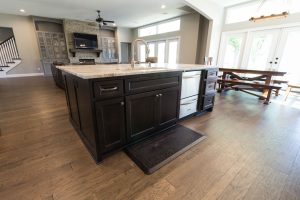 Really, it was a chance for the homeowner, who had spent three years dreaming about what the space could be to finally decide how to turn those dreams into a reality. From the door choices, trim, backsplash, utility room floor, light fixtures, and stain color, every element was lovingly handpicked to create an environment in which they would raise their family. 
-Bethany